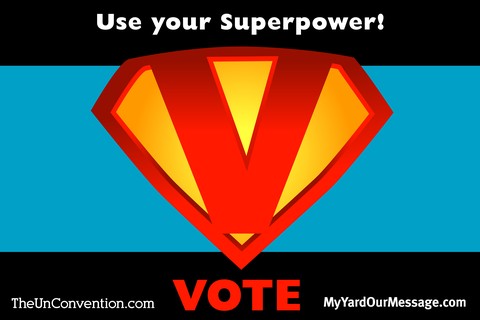 Use your Superpowers, VOTE!
• Winning Sign •
Sign Description:
We all have the opportunity to particiapte in our democracy. Step One: register to vote. Step Two: get to the polls on Election Day
---
69 people said they would put this sign in their yard.
---
Embed Sign
To put this sign on your web page, copy and paste the HTML below into your web page or blog:
Show preview
Signs contributed to My Yard Our Message are licensed under the Creative Commons Non-Commercial Share-Alike License. This means you are free to share, remix, and re-use the submitted designs. You must not use the signs for commercial purposes, must attribute the original design (by linking to this page), and must share your design as well.
---
← Back to sign list